Hosted by co-founders Cristi Catt and Daniela Tosic, this podcast series features interviews with co-founder Laurie Monahan, guest performers, composers, collaborators, colleagues, and emerging artists to reveal stories of inspirational women. Drawing on their albums with Musikproduktion Dabringhaus und Grimm and Telarc International (Concord Music), Tapestry also strikes out in new directions to showcase extraordinary women.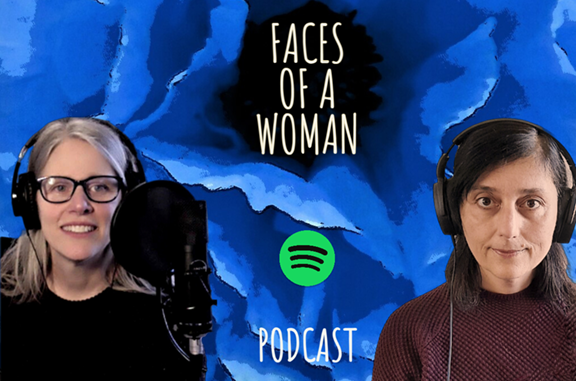 episodes
---
Play like a Girl
Catt and Tosic, together with guests Kera Washington and Laury Gutierrez, discuss women as carriers, pollinators, and innovators of music tradition. Washington's all-female band Zili Musik retraces roots music of the African Diaspora. Gutierrez founded the Latin-Baroque fusion ensemble Rumbarroco. Also featured: Zap Mama, Bessie Smith and Tapestry versions of Careless Love, fado of Mariza and Amalia, and a medieval cousin to fado performed by Telltale Crossing.
---
The Queen of Sheba meets Shira Kammen
Catt and Tosic revisit Tapestry's Telarc album: Song of Songs: Come Into My Garden to explore how Song of Songs relates to a global tradition dating back to 2000 bce. Art historian Miriam Said narrates portrayals of the Queen of Sheba aka Makeda and Bilqīs in artwork over the centuries. Music: Hebrew Cantillation, Sephardic songs, Muwashshah, Cantigas de Amigo, contemporary and pop music performed by Tapestry, Rima Khcheich, Les Nubians, Francoise Atlan, Telltale Crossing, and Hourglass. Guests: Shira Kammen, Iman Roushdy, and Laurie Monahan. View artwork
---
Mothers and Mentors
A celebration of those who nurture and support the next generations. Hosts Daniela Tosic and Cristi Catt mix music and stories of Malvina Reynolds, Joni Mitchell, The Ladles, and Tapestry with Montenegrin and Occitan lullabies. Guests: Caroline Kuhn of The Ladles and Laurie Monahan.
---
Hildegard von Bingen meets Patricia Van Ness
Tapestry discusses their first muse, Hildegard von Bingen, born in 1098. Her music reached across the centuries to spark their work, leading to a fascinating collaboration with Patricia Van Ness. Over a period of nine months, Tapestry and Van Ness worked together to create The Nine Orders of the Angels, a song cycle recorded with German label MDG and toured widely throughout the US and abroad. Hosts: Cristi Catt and Daniela Tosic. Guests: Laurie Monahan and Patricia Van Ness. Guest performer: Carolann Buff.