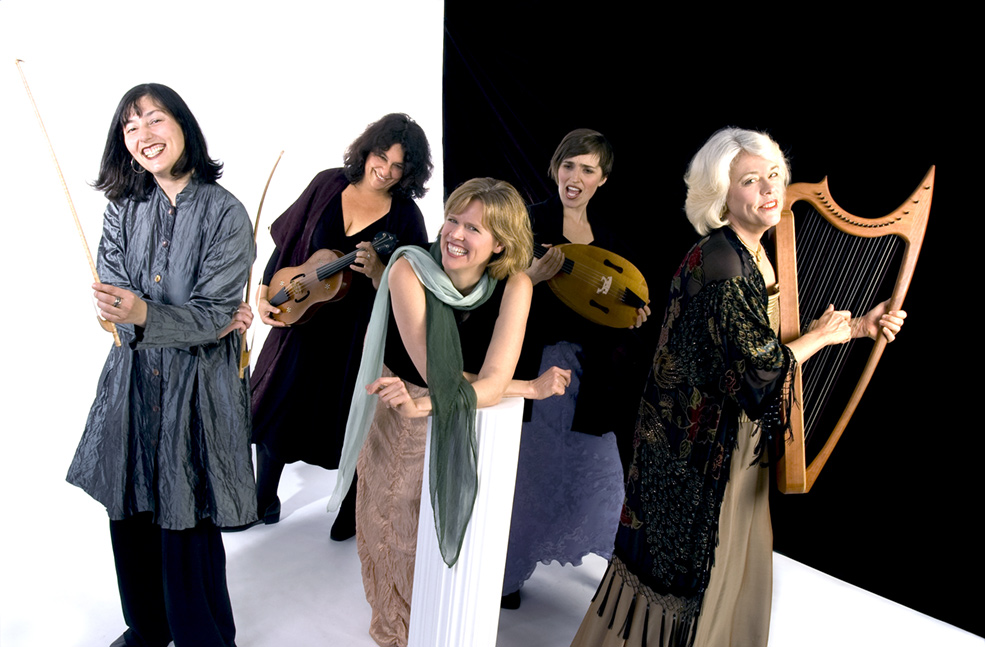 Tapestry Vocal Ensemble, founded by Laurie Monahan, Cristi Catt, and Daniela Tosic, has established an international reputation for its bold conceptual programming which combines medieval and traditional repertory with contemporary compositions.

Tapestry has won numerous awards, including WQXR and Chamber Music America's Recording of the Year and the prestigious Echo Klassik Prize for their recording Sapphire Night.

Based in Boston, the ensemble made its concert debut in its hometown with performances of Steve Reich's Tehillim at Jordan Hall; additional Boston appearances include the Celebrity Series, Harvard, Radcliffe, and Sanders Theater.

Other Tapestry engagements include the festivals at Utrecht, Maastricht, Flanders, Regensburg, the Hannover A Capella Woche, Donne in Musica, Rome, Festival International des Musiques Sacrées de Québec, Le Domaine Forget, the Sacred Music Festival and the International Medieval Congress of Kalamazoo, as well as the Hildegard von Bingen Symposium at the University of Oregon, Da Camera of Houston series, Tucson Early Music Society, Cleveland's Museum Concerts, New York City's Frick Collection, Metropolitan Museum of Art and Rockefeller University, Stanford University, Stanford, and many others.

Tapestry has made four recordings for Telarc International: Angeli, Celestial Light, Song of Songs, and The Fourth River. Tapestry has two CD recordings with German Label Musikproduktion Dabringhaus und Grimm (MDG): Sapphire Night and Faces of a Woman.
Shupp Artists Management, Inc. 202 Michigan Avenue Port Jefferson, NY 11777 Erica Shupp, President and Managing Director Tel: 631/928-1531 Fax: 631/474-5071
Tapestry is part of the arts collaborative New England Music & Stage Co. Ltd
© Tapestry. All Rights Reserved.